Posts for: January, 2018
By Benjamin T. Watson, DDS, MAGD
January 18, 2018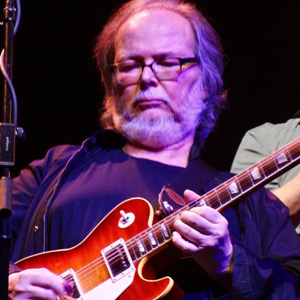 Fans of the legendary rock band Steely Dan received some sad news a few months ago: Co-founder Walter Becker died unexpectedly at the age of 67. The cause of his death was an aggressive form of esophageal cancer. This disease, which is related to oral cancer, may not get as much attention as some others. Yet Becker's name is the latest addition to the list of well-known people whose lives it has cut short—including actor Humphrey Bogart, writer Christopher Hitchens, and TV personality Richard Dawson.
As its name implies, esophageal cancer affects the esophagus: the long, hollow tube that joins the throat to the stomach. Solid and liquid foods taken into the mouth pass through this tube on their way through the digestive system. Worldwide, it is the sixth most common cause of cancer deaths.
Like oral cancer, esophageal cancer generally does not produce obvious symptoms in its early stages. As a result, by the time these diseases are discovered, both types of cancer are most often in their later stages, and often prove difficult to treat successfully. Another similarity is that dentists can play an important role in oral and esophageal cancer detection.
Many people see dentists more often than any other health care professionals—at recommended twice-yearly checkups, for example. During routine examinations, we check the mouth, tongue, neck and throat for possible signs of oral cancer. These may include lumps, swellings, discolorations, and other abnormalities—which, fortunately, are most often harmless. Other symptoms, including persistent coughing or hoarseness, difficulty swallowing, and unexplained weight loss, are common to both oral and esophageal cancer. Chest pain, worsening heartburn or indigestion and gastroesophageal reflux disease (GERD) can also alert us to the possibility of esophageal cancer.
Cancer may be a scary subject—but early detection and treatment can offer many people the best possible outcome. If you have questions about oral or esophageal cancer, call our office or schedule a consultation. You can learn more in the Dear Doctor magazine article "Oral Cancer."
By Benjamin T. Watson, DDS, MAGD
January 03, 2018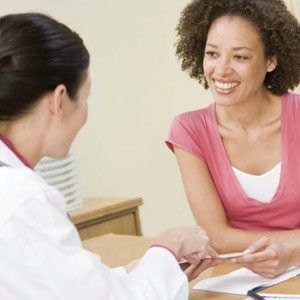 Over the last century dentistry has acquired the knowledge, techniques and treatments to prevent or minimize tooth decay. With this enhanced knowledge we've amassed a wealth of data about what increases dental disease development and what prevents it.
This has produced a balanced approach to identifying and treating disease-causing factors and incorporating factors that inhibit tooth decay. Known as Caries Management By Risk Assessment (CAMBRA), this approach first identifies each patient's individual set of risk factors for dental disease and then develops a customized prevention and treatment plan to minimize their risk.
Rather than simply reacting to occurrences of tooth decay — "drill and fill" — CAMBRA anticipates and targets your susceptibility to decay. The primary factors can be represented by the acronym BAD: Bad bacteria, particular strains that produce acid, which at high levels erode enamel and expose the teeth to infection; Absence of saliva, or "dry mouth," an insufficient flow of saliva that can't effectively neutralize acid and restore mineral content to enamel; and Dietary habits too heavy in sugar or acid, which can result in bacterial growth and enamel erosion.
With an accurate picture of your particular risk level we can then apply countering factors from the other side of the balance — those that protect teeth from decay. In this case, we use the acronym SAFE: stimulating Saliva flow when needed or applying Sealants on chewing surfaces most susceptible to decay; Antimicrobials that reduce unhealthy bacteria levels and give healthy bacteria an opportunity to thrive; incorporating Fluoride, a chemical known to strengthen enamel, through hygiene products or direct application to the teeth; and an Effective diet, low in sugar and acid and high in fresh fruits, vegetables and whole grains.
There are a number of preventive and treatment measures that fall into each of the four preventive factors. Using the CAMBRA approach we can develop a treatment and prevention plan that incorporates measures that uniquely fit your dental health situation. With such a plan we can greatly reduce your risk of disease development and impact and better ensure a long and healthy life for your teeth and gums.
If you would like more information on managing dental disease prevention, please contact us or schedule an appointment for a consultation. You can also learn more about this topic by reading the Dear Doctor magazine article "Tooth Decay: How to Assess Your Risk."