Posts for tag: tooth decay
By Benjamin T. Watson, DDS, MAGD
September 29, 2018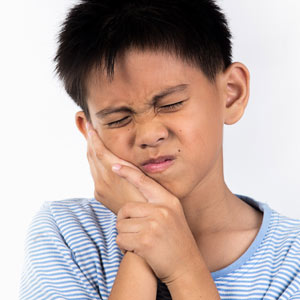 What should you do if your child complains about a toothache? Before calling our office, try first to learn what you can about the toothache.
You should first ask them where exactly the pain is coming from — one particular tooth or a generalized, dull ache. Also try to find out, as best they can tell you, when they first noticed the pain. Try then to look at the tooth or area where they indicate the pain is coming from: since tooth decay is a prime cause for tooth pain, you should look for any obvious signs of it like brown spots or cavities. You should also look at the gums around the teeth for any redness or swelling, a sign of an abscess or periodontal (gum) disease.
If you notice any of these signs, the pain persists for more than a day, or it has kept the child awake during the night, you should have us examine them as soon as possible. If you notice facial swelling or they're running a fever, please call and we will see them immediately. If it's definitely tooth decay, it won't go away on its own. The longer we wait to treat it, the worse its effects in the mouth.
In the meantime, you should also try to alleviate the pain as best you can. If when looking in the mouth you noticed food debris (like a piece of hard candy) wedged between the teeth, try to gently remove it with dental floss. Give them ibuprofen or acetaminophen in an appropriate dosage for their age to relieve pain, or apply an ice pack on and off for about 5 minutes at a time to the outside of their jaw.
If any of these remedies stops the pain within an hour, you can wait until the next day to call for an appointment. If the pain persists, though, then an abscess could be developing — you should call that day to see us.
Regardless of when the pain stops, or whether you see any abnormal signs, it's still important your child see us for an accurate diagnosis. Their toothache maybe trying to tell you something's wrong — and the earlier a problem is found and treated, the better the outcome.
If you would like more information on dental problems in young children, please contact us or schedule an appointment for a consultation. You can also learn more about this topic by reading the Dear Doctor magazine article "A Child's Toothache."
By Benjamin T. Watson, DDS, MAGD
January 03, 2018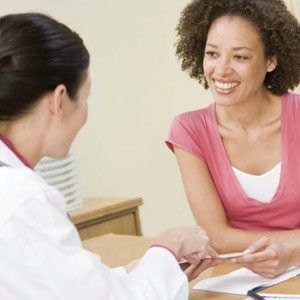 Over the last century dentistry has acquired the knowledge, techniques and treatments to prevent or minimize tooth decay. With this enhanced knowledge we've amassed a wealth of data about what increases dental disease development and what prevents it.
This has produced a balanced approach to identifying and treating disease-causing factors and incorporating factors that inhibit tooth decay. Known as Caries Management By Risk Assessment (CAMBRA), this approach first identifies each patient's individual set of risk factors for dental disease and then develops a customized prevention and treatment plan to minimize their risk.
Rather than simply reacting to occurrences of tooth decay — "drill and fill" — CAMBRA anticipates and targets your susceptibility to decay. The primary factors can be represented by the acronym BAD: Bad bacteria, particular strains that produce acid, which at high levels erode enamel and expose the teeth to infection; Absence of saliva, or "dry mouth," an insufficient flow of saliva that can't effectively neutralize acid and restore mineral content to enamel; and Dietary habits too heavy in sugar or acid, which can result in bacterial growth and enamel erosion.
With an accurate picture of your particular risk level we can then apply countering factors from the other side of the balance — those that protect teeth from decay. In this case, we use the acronym SAFE: stimulating Saliva flow when needed or applying Sealants on chewing surfaces most susceptible to decay; Antimicrobials that reduce unhealthy bacteria levels and give healthy bacteria an opportunity to thrive; incorporating Fluoride, a chemical known to strengthen enamel, through hygiene products or direct application to the teeth; and an Effective diet, low in sugar and acid and high in fresh fruits, vegetables and whole grains.
There are a number of preventive and treatment measures that fall into each of the four preventive factors. Using the CAMBRA approach we can develop a treatment and prevention plan that incorporates measures that uniquely fit your dental health situation. With such a plan we can greatly reduce your risk of disease development and impact and better ensure a long and healthy life for your teeth and gums.
If you would like more information on managing dental disease prevention, please contact us or schedule an appointment for a consultation. You can also learn more about this topic by reading the Dear Doctor magazine article "Tooth Decay: How to Assess Your Risk."
By Benjamin T. Watson, DDS, MAGD
February 28, 2017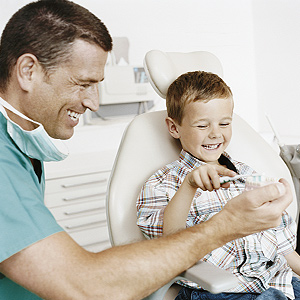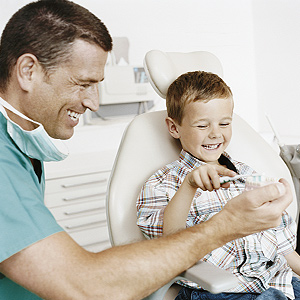 While the prevention and treatment of tooth decay has improved dramatically over the last half century, it continues to be a major health issue, especially for children. One in four children 5 and younger will develop some form of the disease.
Although tooth decay in children stems from the same causes as in adults — the presence of decay-causing bacteria in plaque, unprotected teeth and the right mix of carbohydrates like sugar left in the mouth — the means by which it occurs may be different. We even define tooth decay differently in children as Early Childhood Caries (ECC), "caries" the dental profession's term for tooth decay.
ECC highlights a number of cause factors specific to young children, such as: continuous use of a bottle or "sippy cup" filled with juice or other sweetened beverages; at-will breast-feeding throughout the night; use of a sweetened pacifier; or regular use of sugar-based oral medicine to treat chronic illness.
If you noticed sugar as a common denominator in these factors, you're right. As a primary food source for bacteria, refined sugar is a major trigger for the disease especially if it constantly resides in the mouth from constant snacking or sipping. In fact, it's the primary driver for a particular pattern of decay known as Baby Bottle Tooth Decay (BBTD). This pattern is specifically linked to sleep-time bottles filled with juice, milk, formula or other sweetened beverages, given to an infant or toddler to help soothe them through the night or during naps.
All these factors cause a cycle of decay. To interrupt that cycle, there are some things you as a parent should do: perform daily hygiene with your child to reduce decay-causing bacteria; reduce the amount and frequency of carbohydrates in the diet, particularly sugar; and protect the teeth by having us apply fluoride or sealants directly to the teeth.
Early tooth decay could affect your child's oral health for years to come. With a little care and vigilance, you improve your chances of avoiding that encounter.
If you would like more information on preventing tooth decay in children, please contact us or schedule an appointment for a consultation. You can also learn more about this topic by reading the Dear Doctor magazine article "Dentistry & Oral Health for Children."