Posts for tag: gum disease
By Benjamin T. Watson, DDS, MAGD
March 28, 2019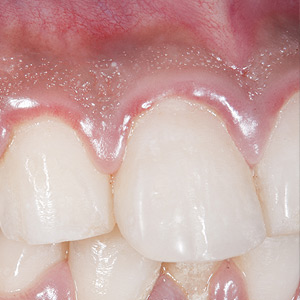 Periodontal (gum) disease is mainly caused by bacterial plaque built up on tooth surfaces due to ineffective oral hygiene. For most cases, treatment that includes plaque and calculus (tartar or calcified plaque) removal and renewed daily hygiene is highly effective in stopping the disease and restoring health to affected gum tissues.
However, you might have additional health factors that may make it more difficult to bring the disease under control. If your case is extreme, even the most in-depth treatment may only buy time before some or all of your teeth are eventually lost.
Genetics. Because of your genetic makeup, you could have a low resistance to gum disease and are more susceptible to it than other people. Additionally, if you have thin gum tissues, also an inherited trait, you could be more prone to receding gums as a result of gum disease.
Certain bacteria. Our mouths are home to millions of bacteria derived from hundreds of strains, of which only a few are responsible for gum disease. It's possible your body's immune system may find it difficult to control a particular disease-causing strain, regardless of your diligence in oral care.
Stress. Chronic stress, brought on by difficult life situations or experiences, can have a harmful effect on your body's immune system and cause you to be more susceptible to gum disease. Studies have shown that as stress levels increase the breakdown of gum tissues (along with their detachment from teeth) may also increase.
Disease advancement. Gum disease can be an aggressive infection that can gain a foothold well before diagnosis. It's possible, then, that by the time we begin intervention the disease has already caused a great deal of damage. While we may be able to repair much of it, it's possible some teeth may not be salvageable.
While you can't change genetic makeup or bacterial sensitivity, you can slow the disease progression and extend the life of your teeth with consistent daily hygiene, regular cleanings and checkups, and watching for bleeding, swollen gums and other signs of disease. Although these additional risk factors may make it difficult to save your teeth in the long-run, you may be able to gain enough time to prepare emotionally and financially for dental implants or a similar restoration.
If you would like more information on the treatment of gum disease, please contact us or schedule an appointment for a consultation. You can also learn more about this topic by reading the Dear Doctor magazine article "Periodontal (Gum) Treatment & Expectations."
By Benjamin T. Watson, DDS, MAGD
September 19, 2018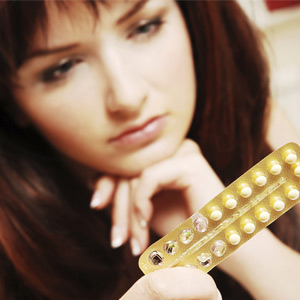 One of the health issues pregnant women should be concerned about is a higher risk of periodontal (gum) disease. But you don't have to be pregnant to have an increased risk — you also may be more susceptible to dental disease if you're taking certain birth control pills.
Gum disease is a bacterial infection caused by plaque, food debris that builds up on tooth and gum surfaces due to poor oral hygiene. If left untreated gum disease can eventually lead to the breakdown of connective gum tissue and cause tooth loss.
Pregnant women are at greater risk because of an increased level of female hormones (estrogen) in their blood stream. This causes a change in the blood vessels that supply the gums, making them more susceptible to the effects of bacteria. A number of birth control options also increase estrogen levels, causing much of the same effect. To heighten the effect, you may also have a predisposition toward gum disease by your genetics or a high stress level.
There are some things you can do, however, to help lower your risk if you're taking birth control medication. First and foremost, practice a consistent, daily habit of brushing and flossing. If you're unsure if your technique is effective, we can provide guidance and training to make sure you're performing these tasks properly. You should also visit us at least twice a year for office cleanings and checkups: no matter how effective you are with brushing and flossing, plaque can still accumulate in hard to reach places and form hardened deposits known as calculus.
You should also be on the lookout for signs of disease like gum redness, swelling or bleeding. If you see any of these signs, contact us as soon as possible for a thorough examination. As with many other issues involving health, the sooner we begin treatment for gum disease the better your chances of stopping it before it does too much harm.
If you would like more information on the relationship between gum disease and pregnancy or birth control, please contact us or schedule an appointment for a consultation. You can also learn more about this topic by reading the Dear Doctor magazine article "Pregnancy & Birth Control."
By Benjamin T. Watson, DDS, MAGD
August 20, 2017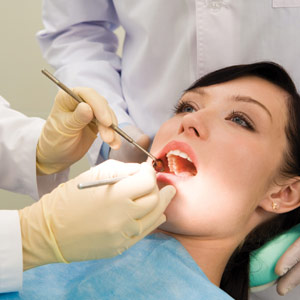 Surgical treatment for periodontal (gum) disease can go a long way toward restoring your mouth to good health; however, it does not change your susceptibility to the disease. That's why we recommend that you come in regularly for periodontal cleanings after your treatment. Here are some frequently asked questions about keeping your mouth healthy after gum disease treatment.
How often do I have to come in for periodontal cleanings?
There's no "one-size-fits-all" answer to that question: It really depends on your individual situation. For example, some individuals may have a more aggressive form of periodontal disease that requires more frequent periodontal maintenance (PM) treatments to maintain control. Others may have greater success controlling the buildup of disease-causing plaque with at-home oral hygiene measures, and therefore need PM less often. However, for people with a history of periodontal disease, getting PM treatments at a three-month interval may be a good starting point.
What happens at a periodontal maintenance appointment?
A thorough cleaning of the crown and root surfaces of the teeth, aimed at removing sticky plaque and hardened dental calculus (tartar), is a big part of PM treatments — but there's much more. You'll also receive a thorough clinical examination (including oral cancer screening), a review of your medical history, and x-rays or other diagnostic tests if needed. The status of any ongoing periodontal disease will be carefully monitored, as will your success at maintaining good oral hygiene. Decisions about further treatment will be based on the results of this examination.
What else can I do to keep gum disease at bay?
Keeping your oral hygiene in top-notch condition — which includes effective brushing and flossing every day — can go a long way toward controlling gum disease.  In addition, you can reduce risk factors by quitting tobacco use and eating a more balanced diet. And since inflammatory conditions like diabetes, arthritis and cardiovascular disease can make periodontal disease worse (and vice versa), keeping these conditions under control will greatly benefit both your oral health and your overall health.
If you have additional questions about maintaining oral health after gum disease treatment, contact us or schedule an appointment.