Posts for: October, 2020
By Benjamin T. Watson, DDS, MAGD
October 18, 2020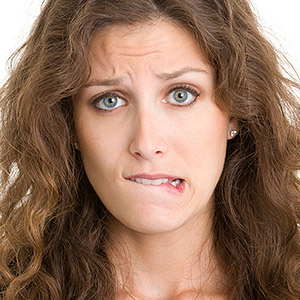 As the old Fifties song goes, "Little things mean a lot." They can also be the most irritating, like a hangnail, a papercut—or a certain kind of oral sore. Although rarely concerning to health, this particular kind of "bump" in the mouth can be unnerving.
Although known as a traumatic fibroma, it's not as dire as it sounds: It's simply a small wound created when your inside cheek gets in the "line of fire" between your teeth while biting or chewing. It's an experience most of us have had, and though it's a minor occurrence, it can make us wince with pain.
But the pain usually lasts only a few seconds—until the next time, which is a distinct possibility. The body creates a protective callous over the wound made of fibers (hence the name fibroma) of a protein called collagen. This creates a rise in the skin surface that increases the chances the area will again get in the way of the teeth and be bitten. Each bite leads to another layer of collagen, a more prominent rise and even greater probability of another bite.
Rather than let this irritating situation repeat itself, you can undergo a minor surgical procedure to remove the fibroma. Usually performed be an oral surgeon or periodontist, the area is numbed first with a local anesthetic and the fibroma removed with a scalpel; the resulting wound is then closed with a few stitches or a laser, in which case no stitches are necessary. As a result, the cheek surface flattens out and becomes less likely to get in between the teeth.
The dentist may also preserve some of the removed tissue and submit it for a biopsy to check for any cancer cells or other abnormalities. You shouldn't be concerned about this: Examining excised tissue is a routine step performed for a variety of surgical procedures. It's used to verify the tissue in question is benign, which in this case is the vast majority of the time.
After the procedure, you might experience some minor discomfort for a few days, usually manageable with a mild pain reliever like aspirin or ibuprofen. The procedure itself only takes about fifteen minutes, but it can provide you lasting relief from that bedeviling little sore in your mouth.
If you would like more information on treating mouth sores, please contact us or schedule an appointment for a consultation. You can also learn more about this topic by reading the Dear Doctor magazine article "Common Lumps and Bumps in the Mouth."
By Benjamin T. Watson, DDS, MAGD
October 08, 2020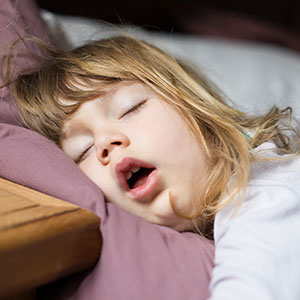 It's normal for people to breathe through their nose. And for good reason: Nasal breathing filters contaminants, warms and humidifies incoming air, and helps generate beneficial nitric oxide. Chronic mouth breathing, on the other hand, can trigger a number of harmful effects, especially for the teeth and gums.
Because our survival depends on continuous respiration, our bodies automatically seek out the air flow path of least resistance, normally through the nose. But if our nasal passages become obstructed, as with enlarged adenoids or sinus congestion, we may involuntarily breathe through the mouth.
This can lead to oral problems like chronic dry mouth, which not only creates an unpleasant mouth feel, it also produces the ideal environment for dental disease. And, it could cause an even more serious problem for children during jaw and teeth development.
This is because the tongue rests along the roof of the mouth (palate) while breathing through the nose. In this position, the tongue serves as a mold for the upper jaw and teeth while they're growing during childhood. During mouth breathing, however, the tongue moves away from the palate, depriving the jaw and teeth of this molding effect, and possibly resulting in a poor bite.
You can prevent these and other oral problems by seeing a healthcare professional as soon as you notice your child regularly breathing through their mouth. The best professional for this is an ENT, a medical specialist for conditions involving the ears, nose and throat. ENTs provide treatment for diagnosed obstructions involving the tonsils, adenoids and sinuses.
Even so, persistent mouth breathing may already have affected your child's bite. It may be prudent, then, to also have their bite evaluated by an orthodontist. There are interventional measures that can help get jaw development back on track and minimize future orthodontic treatment.
Finally, a child who has undergone treatment to remove nasal breathing obstructions usually reverts to nasal breathing automatically. But sometimes not: To "relearn" normal breathing, a child may need to undergo orofacial myofunctional therapy (OMT) with a certified therapist to retrain their facial muscles and tendons to breathe through the nose.
Your child's tendency to mouth breathing may not seem like a major problem. But prompt attention and treatment could prevent it from interrupting their dental development.
If you would like more information on correcting mouth breathing, please contact us or schedule an appointment for a consultation. You can also learn more about this topic by reading the Dear Doctor magazine article "The Trouble With Mouth Breathing."