Posts for: August, 2019
By Benjamin T. Watson, DDS, MAGD
August 15, 2019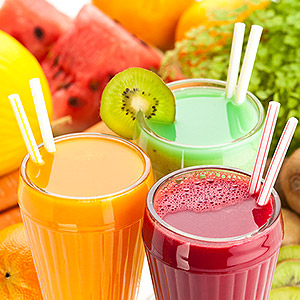 All-natural fruit juice with no additives: now what could be wrong with that? Nothing—unless your child is over-indulging. Too much of even natural fruit juice could increase their risk of tooth decay.
To understand why, we first need to look at the real culprit in tooth decay: mouth acid produced by oral bacteria as a byproduct of their digestion of sugar. Acid at high levels softens and erodes tooth enamel, which causes tooth decay. Acid levels can rise as populations of bacteria increase often fueled by sugar, one of bacteria's primary food sources.
And not just the added sugar found in soft drinks, snacks or candies—even fructose, the natural sugar found in fruit, can feed bacteria. To lower the risk of tooth decay, dentists recommend limiting the daily amount of sugar a child consumes, including natural fruit juices without added sugar.
That doesn't mean you should nix natural fruit juices altogether—they remain a good source of vitamins, minerals and other nutrients. But you'll need to keep your child's juice consumption within moderation.
As a guide, the American Academy of Pediatrics (AAP) has issued consumption recommendations for children regarding all-natural fruit juice. The academy recommends the following daily juice amounts by age:
7-18: 8 ounces (1 cup) or less;
4-6: 6 ounces or less;
1-3: 4 ounces or less;
Under 1: No juice at all.
You can further reduce your child's decay risk by limiting their juice intake to mealtimes, a good practice with any sweetened beverage. Sipping through the day on juice or other sweetened beverages can cause some sugar to stay in the mouth over long periods. This can interfere with the natural ability of saliva to neutralize any acid buildup.
If you're wondering what children could drink instead of juice, low-fat or non-fat milk is an acceptable choice. But the most tooth-friendly liquid to drink is plain water. Drinking nature's hydrator is not only better for their overall health, by reducing the risk of tooth decay, it's also better for their teeth.
If you would like more information on how sugar can affect your child's dental health, please contact us or schedule an appointment for a consultation. You can also learn more about this topic by reading the Dear Doctor magazine article "Squeeze Out the Juice."
By Benjamin T. Watson, DDS, MAGD
August 05, 2019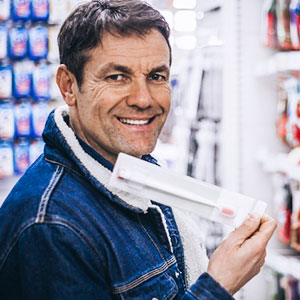 When you're buying a tool or appliance, you compare brands for the best quality you can afford. There's another important item that deserves the same level of scrutiny: your toothbrush. Choosing the right one for you can make a huge difference in your oral hygiene effectiveness.
But a visit to your store's dental care aisle can dim your enthusiasm. You have plenty of options involving all manner of shapes, sizes and features. Perhaps too many: After a while, the sheer number of choices can paralyze your decision-making process.
You can streamline this selection process by concentrating on a few important toothbrush basics. First up for consideration: the bristles. While you may think a good stiff brush would be best, it's actually the opposite—most dental professionals recommend softer bristles. That's because hard bristles can potentially damage your teeth and gums over time.
Softer bristles are gentler on your teeth and just as effective for removing plaque, if you use the right technique and thoroughly brush all tooth surfaces. And look for rounded bristles, which are friendlier to your gums.
Next, look for a brush that feels right in your hand. If you have problems with manual dexterity, look for one with an oversized handle. Some brushes come with angled necks and tapered heads, which you may find effective in reaching less accessible back teeth. This might mean trying different brushes until you get one that's right for you. Don't worry, though, you're not buying a brush for life—in fact, you should change out your brush every three to six months.
You'll also rarely go wrong buying a toothbrush with the American Dental Association Seal of Acceptance on the packaging. This seal signifies the toothbrush has undergone testing and met the ADA's standards for hygiene effectiveness. While some manufacturers of effective brushes don't pursue this seal, you can be sure one with it has passed the test of quality.
It makes all the difference in the world having the right tool for the job. Be sure your toothbrush is the right one for you.
If you would like more information on toothbrushes and other dental care products, please contact us or schedule an appointment for a consultation. You can also learn more about this topic by reading the Dear Doctor magazine article "Sizing up Toothbrushes: How to Choose the Right Brush for Optimal Oral Health."