Posts for: April, 2019
By Benjamin T. Watson, DDS, MAGD
April 17, 2019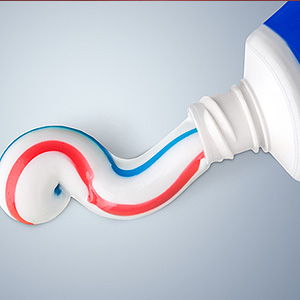 Human beings have known for millennia the importance of keeping teeth clean. Although we've only come to more fully understand dental plaque's role in dental disease in the last century, our ancestors seemed to know instinctively this gritty biofilm on teeth had to go.
People from the past once used a variety of substances like ground oyster shells or leftover fire ashes to remove plaque from their teeth. Today, most of the world has replaced these substances with toothpaste, a mainstay of daily oral hygiene.
So, why is toothpaste better than other substances used in the ancient past? Besides the many other ingredients found in the typical tube of toothpaste, here are the top 3 that make it the ultimate tooth cleaner.
Abrasives. While your toothbrush does most of the mechanical work loosening plaque, toothpaste has ingredients called abrasives that give an added boost to your brushing action. The ideal abrasive is strong enough to remove plaque, but not enough to damage tooth enamel. If you look at your toothpaste's ingredient list, you'll probably see an abrasive like hydrated silica (made from sand), hydrated alumina, calcium carbonate or dicalcium phosphates.
Detergents. Your toothpaste's foaming action is a sign of a detergent, which helps loosen and break down non-soluble (not dissolvable with plain water) food substances. While similar to what you may use to wash your clothes or dishes, toothpaste detergents are much milder, the most common being sodium lauryl sulfate found in many cosmetic items. If you have frequent canker sores, though, sodium lauryl sulfate can cause irritation, so look for a toothpaste with a different detergent.
Fluoride. The enamel strengthening power of fluoride was one of the greatest discoveries in dental care history. Although not all toothpastes contain it, choosing one with fluoride can improve your enamel health and help protect you from tooth decay.
These and other ingredients like binders, preservatives and flavorings, all go in to make toothpaste the teeth-cleaning, disease-fighting product we've all come to depend upon. Used as part of daily oral hygiene, toothpaste can help brighten and freshen your smile, and keep your teeth and gums healthy.
If you would like more information on using the right toothpaste, please contact us or schedule an appointment for a consultation. You can also learn more about this topic by reading the Dear Doctor magazine article "Toothpaste: What's in It?"
By Benjamin T. Watson, DDS, MAGD
April 07, 2019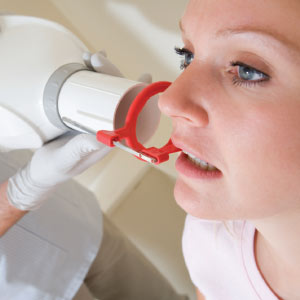 Radiographic (x-ray) images are an indispensible diagnostic tool in dentistry. One of the most routine and useful types of x-rays dentists take is the so-called bitewing. Here are some things you may want to know about this common diagnostic procedure.
What are bitewing x-rays?
Bitewings reveal the presence and extent of decay in the back teeth, specifically in areas where adjacent teeth touch each other. Unlike other areas of the teeth, these contacting surfaces between adjacent teeth can't be examined visually. Bitewings can also show areas of bone loss around teeth — a sign of periodontal disease; however, they are not taken for that purpose because bitewings will not show the complete root surface that is surrounded by bone.
Why are they called that?
The name "bitewing" refers to how the film — or sensor, in the case of a digital x-ray — is positioned in the mouth: The patient bites down on a little tab or wing that holds the apparatus in place.
How often do I need them?
This is determined on a case-by-case basis, with the goal of not exposing you to any more radiation than necessary — even the minimal amount found in a series of bitewing x-rays. Your individual susceptibility to caries (tooth decay) and personal dental history will play a major role in determining how frequently you need radiographic examination — and, for that matter, how often you need to come in for routine cleanings and exams.
Are they safe?
The safety of bitewing x-rays is best illustrated with a comparison to the regular daily radiation exposure we get every day from environmental sources, which is about 0.01 millisieverts — the unit of measure we use for radiation. A series of 4 bitewing x-rays exposes you to 0.004 millisieverts of radiation — less than half of the daily exposure. Undetected tooth decay, which can spread quickly through the softer inner layers of teeth, is considered much more dangerous!
If a bitewing x-ray shows that there is tooth decay, what happens next?
If the cavity is very small, we may be able to treat it during the same appointment. If not, we will make a separate appointment to make sure it is taken care of promptly. The sooner tooth decay is treated, the better!
What if I have more questions?
Contact our office, or schedule an appointment for a consultation.